Ants are generally very small, but they can be extremely numerous and widespread.  They are very social insects and live in colonies.  Once they invade your space, a small problem can become a huge one very quickly.
RISKS TO YOU
Although ants don't pose a public health risk they can still contaminate food by carrying dirt and faeces over food.  They can also cause electrical malfunctions within the home as they may nest in electrical sockets.  If a severe ant infestation occurs it can be very distressing.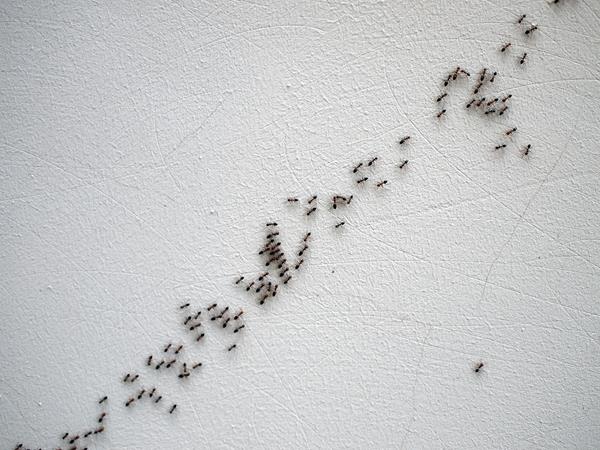 WHAT TO LOOK FOR
When ants come into your home, they are most likely looking for food and moisture.  It may be for something sticky and sweet or it could be for some form of protein depending on the time of year and energy requirements.  Once an ant has discovered a food source, it leaves a pheromone trail.  This chemical enables other ants to also seek out the same food source.  So ant trails are very hard to miss.
TIPS TO MINIMISE ANTS
Store food in airtight containers
Clear up any liquid or food spillages promptly, including crumbs
Seal any access points (cracks or crevices) in door and window frames
WHAT WE DO
We will inspect and implement a guaranteed ant control program to protect your building and advise how to reduce problems in the future.
Contact our friendly staff now on 

0800 776 770