Are the chemicals safe for me or my newborn baby?
All chemicals we use are safe and not harmful to you or any infants.  We service childcare centres and hospitals with the same chemicals.  If you have an extremely high sensitivity to chemicals of any kind, or suffer from any respiratory problems, as a precaution we would recommend you vacate the property for 24 hours after any internal spray treatment has been carried out.
Do I need to leave my home during the service?
Yes, most of our pest control treatments do require that you leave the premises while the treatment is being carried out, and for 3-4 hours after completion.  The only exceptions are if we are treating for rodents, or certain treatments for cockroaches are completely safe for you to be present during the treatment.  If you have any concerns please let us know.
Will the treatment be harmful to my pets?
All the chemicals we use are safe and in the manner in which we apply them will not be harmful to your pets.  It is recommended however that you remove any food or water bowls before the service and place them away or cover them up.  Rodent bait stations are lockable and will not harm larger pets.  Our technicians take extreme caution when loose baiting for rodents, and if you are concerned about one of your pets, please advise our technician on the day.
Are your chemicals environmentally friendly?
Most the the sprays, gels and other chemicals used throughout our treatments are researched and manufactured with the health and safety of people and the environment as a top priority.
How long does it take for the chemicals to take effect?
The chemicals will take effect once they have been applied in and around your home.  We do however recommend waiting 21 days after the service before reporting any sightings of pests to us, allowing sufficient time for the service to take full effect.
What happens if it's raining on the day?
If there is only a little rain on the day, the service can still be carried out as per normal.  However if there is a heavy downpour of rain, our technician can service the inside of your property and return on another day to complete the service on the exterior.  Alternatively you can call our office to reschedule the entire service at a later date.
What happens if it rains the day after the service?
As mentioned above, light rain will not have an effect on the treatment.  Usually, it should not adversely affect the treatment to a great degree.
Will the chemicals stain my carpet or ruin any furniture?
No, the chemicals will not cause damage to your home or furniture.  Carpets will not be stained during a standard treatment.  In the case of carpet beetle and flea treatments where entire carpeted areas are treated, our technician will test a small obscure area of the carpet first if they are in doubt.
How often should I have a service done?
We recommend having at least an annual general pest control service, or for areas prone to more pests, every 6 months to keep on top of the problem.  Depending on the type of pest infestation, a more frequent treatment period may be required.
How long will the service take?
This is dependent on the type of service and treatment that our technicians are to carry out.  Please ask our reservations team about timeframes if you would like an estimate of timeframe.
Is there a guarantee / warranty period?
Most of our general pest control services come with a 3 month warranty.  For ants there is a 30 day warranty period as they are traveling insects and are difficult to contain.
If you have any problems or concerns about your upcoming service, please call us direct on
0800 776 770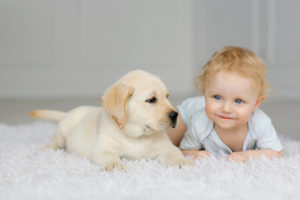 We offer a 3 month warranty on all interior treatments
Contact our friendly staff now on 

0800 776 770