Rodents are small animals but they can cause big problems. Our homes and businesses are ideal for rats and mice as they provide them with warmth, food and shelter and once they move in they quickly make themselves at home!
RISKS TO YOU
Rats and mice are associated with a number of health risks. They can carry diseases such as salmonella, leptosprirosis and infectious jaundice through their droppings and urine. They can also contaminate food and damage property including wiring, insulation and plumbing.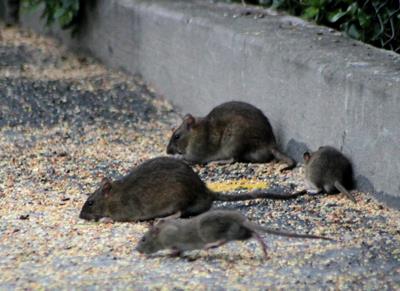 WHAT TO LOOK FOR
Strange noises (especially in ceiling and wall cavities)
Chewed wires or insulation
Droppings/Urine (usually near food sources, in cupboards, drawers and bins)
Rat burrows or runways
Unexplained stains or odours
Nests
Unusual pet behavior
TIPS TO MINIMISE RODENTS
Identify and fill any holes and gaps on the exterior and interior of your home, including inside and behind kitchen cupboards, behind appliances, dryer vents, utility pipes, electrical wiring, around windows and doors.
Keep the home and garden free of litter, secure rubbish, especially food waste.
Ensure lawns are regularly mowed and trees/plants do not come in contact with guttering/roof lines.
Avoid leaving pet food out at night and clean up as required.
WHAT WE DO
We will inspect and implement a guaranteed rodent control program to protect your building and advise how to reduce problems in the future. We apply robust, lockable and spill-proof rodent bait stations and bait as required.
Contact our friendly staff now on 

0800 776 770