Fleas are very small wingless insects and are very common in New Zealand, particularly in association with cats and dogs.  Adult fleas spend most of their time on animals, but flea eggs, larvae and pupae are most often found in the environment, like carpeting and bedding.  For every flea found on your pet could mean hundreds of eggs and larvae in your home or garden.
RISKS TO YOU
Fleas can transmit infectious diseases from one host to another and were historically known as carriers of the plague!  Today's fleas are better known as pests that cause irritation and itching.  The most serious aspect of a flea infestation is often the time and effort it takes to remove.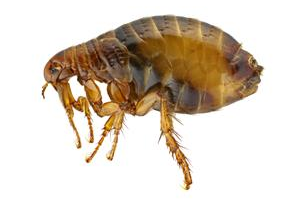 WHAT TO LOOK FOR
Small sting or painful nip when fleas attack
Pets that are gnawing or scratching often could be a sign of a flea infestation
Bites that are red or swollen especially on the legs or feet
TIPS TO MINIMISE FLEAS
Treat infected animals and clean pet bedding regularly
Vacuum carpets and furnishings often – disposing of the vacuum bag contents away from the home
WHAT WE DO
We will inspect and implement a guaranteed flea control program to protect your building and advise how to reduce problems in the future.
Contact our friendly staff now on 

0800 776 770